Below you can view all the ways in which we can assist you throughout your construction project. Using the menu you can narrow down which services are required depending on your current phase of the build, from the planning stage to completion.
PRE PLANNING AND PLANNING
From simple BRE calculations to full 3D simulation models using the latest software we can assess your site for daylighting.
If your development is in zones 2 or 3 of the Environment Agency flood map that we can undertake an NPPF flood risk assessment detailing the risk of flooding from all source.
Planning Reports
Confused by planning policy, then we can help you navigate both national and local planning policy. From carbon saving to water efficiency, our vast experience means we can successfully address any particular conditions your development may have.
Read More
Whether your site has a 10 per cent energy saving requirement or a code level 4 carbon saving target. We will help build a robust and cost-effective strategy to meet the demands. Perhaps you want advice on the best or most appropriate renewable technology or Part 25a obligations.
London Plan Reports
If you have a development in London then no doubt you have heard of the London Plan and the Mayor's Hierarchy. We understand the specific obligations set our within the London Plan and we will help guide you through the requirements.
DESIGN AND BUILD
From one-off self builds to large developments we provide you with a comprehensive SAP Calculation service including pre-planning, planning, building regulation compliance and energy performance certificates (EPC).
We are qualified to level 5 non-domestic energy assessors. This enables us to assess all new build and existing commercial building types either via SBEM or dynamic simulation models.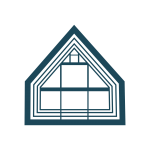 Passivhaus
Passivhaus Designer
Read More
With ever-increasing fabric improvements and airtight buildings overheating is becoming a bigger issue. Our 3D simulation measures the building through a whole year cycle to ensure minimal risk to overheating even in the summer months.
For those who require that extra bit of detail, we offer both 2D and 3D thermal bridging calculations. Providing an in-depth picture of heat loss and condensation around non-repeating thermal bridges.
Sustainable Urban Drainage (SUDs)
As part of our flood risk assessments, we offer a comprehensive suds design service ensuring you meet the Environment Agency's best practice. We will assess your site and provide recommendations for the most suitable type of drainage design and that it will be capable of withstanding the required rainfall events.
Read More
The BREEAM New Construction is an assessment that covers a wide range of energy and environmental criteria. This ensures the property meets a high standard across a broad spectrum from initial design consultation and throughout the first year of occupation.
COMPLETION TESTING AND HANDOVER
With in house airtightness testing engineers are registered ATTMA and can undertake tests on both domestic and commercial premises.
We can provide you with commercial and domestic acoustic testing. We offer both airborne and impact pre-completion testing for party walls and floors. We can also advise and register of Robust Details.
Our air tightness testing engineers are on hand to help with any ventilation testing requirements you may have on site. BPEC qualified we can commission and test all vent systems from intermittent extract to balanced systems with heat recovery.
Do you need an energy performance certificate (EPC) for your domestic or commercial property? We provide EPCs as required for on construction of new properties or on the sale, rental or leasing of your existing dwelling or commercial unit.
Water Usage Calculations
Whether you have a 105 or 125 litre per minute per person water usage targets we offer BRE calculations and design input to ensure you meet your specific site requirements.
Read More
Want to know more?
If you would like to know more about our services, discuss your project requirements, or get a quote then please o get in touch. We look forward to working with you on your next project.