What is BREEAM New Construction?
The BREEAM New Construction is an assessment scheme accredited by the Building Research Establishment (BRE). The assessment covers a wide range of energy and environmental criteria. This ensures the property meets a high standard across a broad spectrum from initial design consultation and throughout the first year of occupation.
How is the assessment carried out?
There are three stages to the assessment, firstly the pre-assessment. This is normally done at the early planning stage and demonstrates to the planners how the scheme will likely meet the requirements.
The second stage of the assessments is the Design Stage Assessment. At the point the scheme is registered with the BRE. A design stage certificate is provided at this stage, mainly based on client commitments.
The last stage of the assessment involved a site visit, where we gather evidence on the scheme to prove compliance with the BREEAM New Construction assessment criteria. The evidence is collected and sent to the BRE for final certification.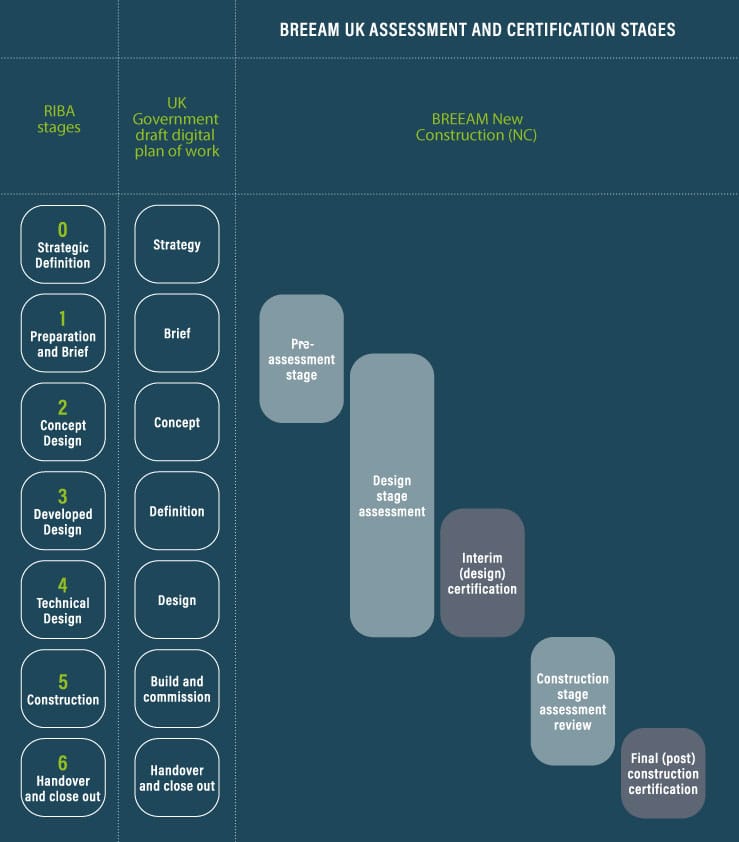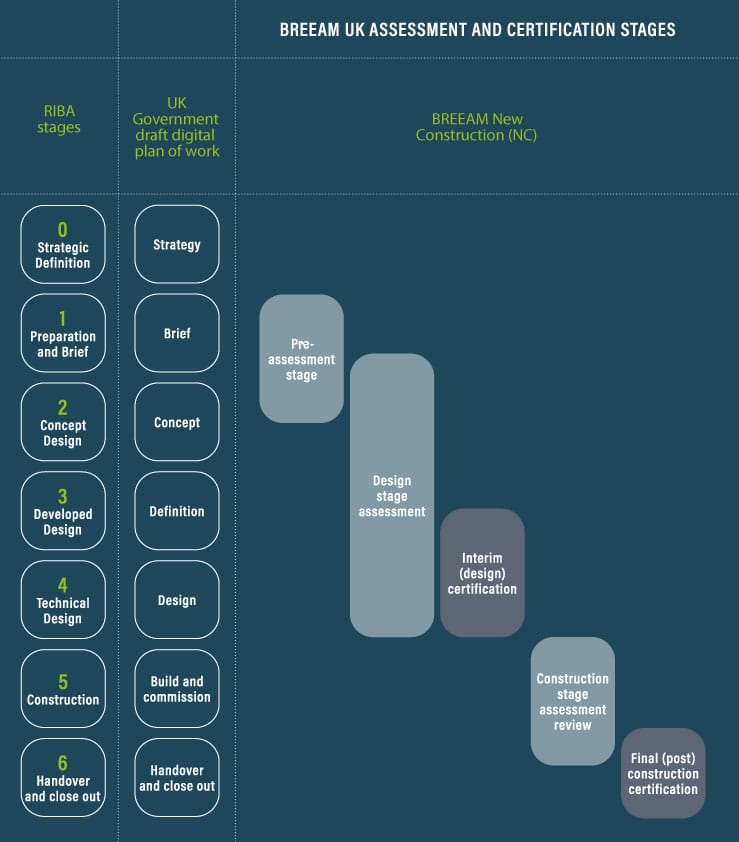 If you are used to the old Code For Sustainable Homes, then this assessment is very similar.
Take a look at the BRE website to view all of their schemes and research.
When does my development need a BREEAM Assessment?
There are two main reasons why you may need to undertake a BREEAM Assessment, it might be a client requirements, for example if you are working for a local authority or it may be part of your planning condition.
If it is part of your planning condition it will often state the level you require to achieve from a simple pass to the highest level of outstanding. In the majority of cases, from our experience, is to achieve an excellent rating.
What else you might want to know…
There are a number of areas within the BREEAM Assessment that we can help with including energy, transport and flood risk. If you'd like to understand a little more about how the process works, give me a call or send me an email.
Book your free Consultation