Many planning authorities are implementing low or zero carbon and energy reductions target for new build developments. Therefore carbon and energy reduction strategies are essential. Planning conditions can include site wide targets or specific renewable energy contribution. All local authorities have different ways of implementing this and we can help you make sense to local planning policy and specific planning conditions.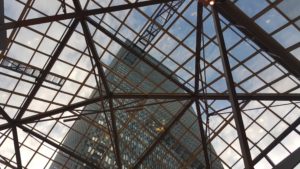 What are Carbon and Energy Reduction Strategies?
Many planning authorities now expect developers to consider carbon and energy reduction strategies as part of their Local Plan. In turn this is usually applied as a condition on the planning consent. These conditions can be site wide or per plot depending on the local authority and is likely to apply to both domestic and commercial build projects.
Often these reductions are to be achieved through the use of decentralised low approval zero carbon technologies, such as photovoltaic.
All development are supposed to consider low energy approaches as part of Building Regulations. This is known as Regulation 25A. If you use us for the renewable energy feasibility study then we will produce the Building Regulation 25A compliantly report within the fee.
As part of the Carbon and Energy Reductions we will simulate the plots using SAP Calculation for domestic or SBEM calculations for commercial buildings. This enables us to establish a baseline energy usage and carbon emissions from the proposed development. We when the look at ways in which the targets set out within the planning condition, often between 10 and 19%, can be best met.
When is a strategy required?
Building regulation 25A Compliance
As part of local planning policy
Specific planning condition
Site subject to BREEAM
Local authority / employers agent requirement
Client aspiration
How can we help?
We have been working with developers and planning authorities for many years on both small and large scale projects. Over this time with have gained a real insight into what works. We provide in-depth reports and analysis covering all the latest low carbon and renewable technologies. You can be assured that we will provide detailed recommendations for the most efficient and cost effective approach for your particular development.
We have worked on projects across many different local authorities and know the requirements of individual local policy frameworks. This includes the London Boroughs where we are used to addressing the London Plan.
Want to know more?
If you would like to know more about our Renewable Energy and Low Carbon reports or would like to find out more about Building Regulations 25A, discuss your planning condition, or get a quote then please do get in touch. We look forward to working with you on your next project.
Say Hello