Flood risk assessments are required when a development is in an area at risk of flooding. The Environment Agency has classified these as flood zones 2 and 3. A flood risk may also be required where there is a risk of flooding from other sources, such as surface water.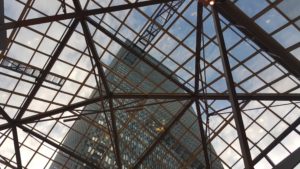 What are flood risk assessments?
The Environment Agency encourages developments outside of potential flood risk areas. This is achieved through planning policy including the National Planning Policy Framework NPPF and through Local Plans and site specific planning conditions.. Proposed development that are with a flood zone are expected to have a flood risk assessment carried out. The assessment should provide reasons as to why the particular site has been chosen over a site outside of a flood zone i.e. zone 1. As part of the Local Plan, authorities should identify areas for potential developments, and this should be the first place to check for development opportunities.
You can fine out what flood zone your development is in by using the EA Flood Maps website.
When it is not possible to build in a zone 1 area for example if you are extending or replacing a property flood risk assessments are used to demonstrate that you have considered other locations of less risk and that you are doing a everything in the design to mitigate against flood risk. You are expected to consider flooding from all sources, such as seas, rivers, surface, sewers and reservoirs. You will also be expected to demonstrate that you do not increase the risk further down stream both in terms of volume and run-off rate and considering climate change. Our Sustainable Urban Drainage design service can help.
How can we help?
We will help provide early planning advise regarding which flood risk zone the development is within and establishing whether an application is likely to be accepted taking into account all sources of flooding. We will contact the Environment Agency to get the latest flood modelling data for your specific site which can help when laying out the site.
If the site is found to be within a flood zone we will look at other low risk areas that maybe worth investigating as part of the sequential testing. If it is decided that you will want to build on your preferred site then we will produce the flood risk assessment. This will include researching the various sources of flooding within the site boundary. We will look at pre and post surface water run off rates and propose drainage schemes to ensure that the rates are not increase post development. We will also ensure that the proposed development is capable of withstanding flooding and is safe for the duration of the flood event.