Do you need and Energy Performance Certificate (EPC) for your new build project? Then we are here to help. We can provide  EPCs for new build domestic and both new build and existing commercial properties.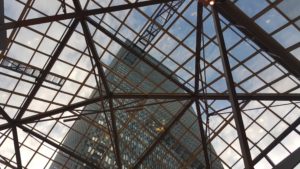 What is an Energy Performance Certificate?
Energy Performance Certificates (EPC) have been required for the on construction, sale and rent for commercial properties since April 2008 and for domestic properties since August 2007 and forms part of the requirement of the Energy Performance of Buildings (Enland and Wales) Regulations 2012.
An EPC shows the energy efficiency of the property using an efficiency rating from A-G relating to the likely running costs of the property. Where 'A; is very efficient and G being the . The potential runnings costs associated to the performance of the building, including the fabric (walls, floors, roofs and windows) and the services such as space heating and cooling, water heating, ventilation and renewable technolgoies.
The EPC is intended to inform potential buyers and tenants about the energy performance of the property. It enables the prospective buyer to compare the energy demand and associate costs between properties and make and informed decision. The EPC is valid for 10 years, or until a newer one is produced.
The Energy Performance Certificate includes a list of recommendations to help the building occupiers improve the energy efficiency of the building. These recommendations include cost effective solutions and shows the likely cost of the improvement, the likely cost saving and the potential EPC rating should the recommendations be implemented.
You can find more about the requirements  of both Domestic EPCs and Commercial EPCs from the govermnets website.
When is an EPC Required?
On construction of new build dwellings
On construction of a new build commercial property
Sale and rental of a domestic dwelling
Sale and lease of commercial property
Change in buildings energy demands
After 10 years
Display Energy Certificates
How can we help?
We provide SAP Calculations for the production of domestic energy performance certificate.  Our experience ranges from one off self build to large multi home developments.
For commerical properties we provide SBEM Calculations and DSM Modelling and we can provide EPC on even the larger more complex level 5 buildings. On existing properties our fast competitve services means that we can attend site and provide the EPC in many cases on the same day.
For both commercial and domestic new build properties our in house Air Tightness Testing service means that you will have a consistancy of service and we can return the EPC on the same day as the air test.
Want to know more?
If you would like to know more about out EPC, discuss your project requirements, or get a quote then please do get in touch. We look forward to working with you on your next project.
Say Hello