Sustainability is at the heart of
everything

we do

I'm Andrew. I'm something of a geek when it comes to sustainability and energy performance. Ever since I started out, I've been hooked on the intricacies of energy performance and the vagaries of our government's policies. I know it's not everyone's cup of tea, but it's most certainly mine. And on this warming planet of ours, it's becoming more and more important.

Something had always bothered me, though. Clients didn't seem to realise how much more straightforward things could be. I'd read too many reports that were poorly written (at best) and incorrect (at worst), and I knew there must be a better way of doing things.
Our purpose
Our purpose, the reason we do what we do, is to reduce the ecological and environmental impact of the built environment.
Our vision
Our vision of future is to be recognised as one of the UK's leading energy and environmental consultancies and a valued industry contributor, committed to the spread of knowledge and the sustainability of the built environment, where we are known for delivering high profile, low carbon building projects.
Our mission
Our mission is to help clients save time, money, and the environment by removing the guesswork from building performance.
Another kind of energy consultancy
So I allowed myself to imagine another kind of energy consultancy – one that listened, gave straightforward, impartial advice, and cared about its clients. It had to be human-scaled and human-focused while having a deep, up-to-date understanding of the regulations, the industry and the technologies that routinely shake things up.
I spent a little more time dreaming, but then it was time to make that vision happen. And that's what Build Pass is – a small, human, slightly geeky consultancy which is all about simplifying the complexity for my clients.
Ticking boxes is just the start. Whether you're homeowner, self-builder, architect or developer, we have a package to suit. We will help you reach your green goals.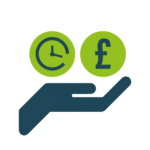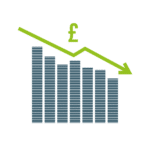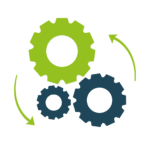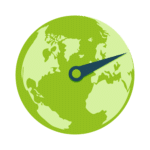 Everything under one roof
I do every kind of testing, evaluating, measuring, reporting, tweaking and advising that makes up this particular corner of the building industry. And you'll know exactly who to come to when you have a question – me. If I don't have the answer at my fingertips, I'll find out. And I'll be there for you throughout your project, pulling out all the stops.
My days are now filled with appreciative clients and enough spreadsheets to keep me very, very busy. It's a frenetic business, and I never quite know what's around the next corner. But if that happens to be you, then get in touch. I'm always ready to talk.
Read what others have to say
"Very good, hard working team, also very quick and professional. I can recommend to everyone."
Ervin Both
Private Client

"I recently worked with Andrew from BuildPass on a new build project of mine and from the start to finish I found him/them to be super efficient, quick with replies and overall I am very happy with their service! Will 100% use them again!"
Eugene Gallagher
Private Client

Buildpass were extremely flexible and helpful in undertaking the air test at our property.
Very helpful with giving advice and help too.
Sean Strowger
Private Client

Book your free Consultation