SAP Calculations that include the EPC, That's one less thing to worry about
We're here to help you navigate the complexities of sap calculations. Whether it's a specific planning condition or the latest building regulations, we'll work with your design team provide the most appropriate solution.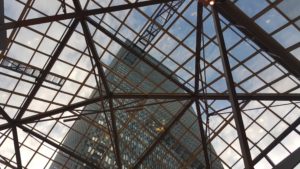 What are sap calculations?
SAP Calculations are a method for proving that your new build home complies with energy and carbon required set out within the current Building Regulations. Part L1a of Schedule 1 of the Building Regulations in England and Wales details the energy efficiency requirements of new build domestic dwellings with Approved Document L1A providing further guidance to the regulations.
SAP Calculations are used to produce a SAP Rating for your property, a Predicted Energy Assessment (PEA) and Energy Performance Certificate which will be required when the dwelling is been completed and ready for sale or occupation showing the dwelling energy performance and associated running costs. Our service includes the provision of the EPC at no additional cost. By modelling the space heating, water heating, hot water systems, lighting and ventilation requirements the SAP shows the energy cost and carbon emission from the dwelling.
A copy of your airtightness test certification, showing the property air leakage, is required before we can produce your EPC. For those who require it, and to make your life easier our ATTMA qualified engineers can undertake the airtightness test.
If you are planning an extension with over 25% glazing to floor area, Building Control may ask you for a notional vs compliant assessment to comply with part L1B of the Building Regulations. Have a look at our Extension SAP page to find out more.
Did you know SAP is short for Standard Assessment Procedure. Currently we are working to SAP 2012, which is applicable to the latest 2013 building regulations including 2016 amendment.
When is a SAP Required?
On construction of new build dwellings
Change of use / Conversion to dwellings
Extension with over 25% glazing
How can we help?
As accredited SAP Assessors with many years of experience producing SAP Calculations for one-off 'PassivHaus' style self-build scheme right through to large developments working with individuals, architects, housing authorities and regional and national house builders. As a result, we understand the different requirements that current building regulations impact on your development and can tailor our service and advise to suit. So whatever your project goals you can be assured that we will guide you in the right way.
Because of our experience, we find many of architects and developers like to involve us from early on in the planning stage, to ensure that the development will meet the specific requirements of the local planning authority.Where required we can also assist in responding to planning conditions and addressing local planning policy producing carbon and energy reduction strategies.
However, if you have already constructed your property and just need your Energy Performance Certificate then that is fine with us too.
Want to know more?
If you would like to know more about our SAP Calculations, discuss your project requirements, or get a quote then please do get in touch. We look forward to working with you on your next project.