Passing your air test is a breeze
At the end of the build project your will be asked to undertake an air tightness testing. We recommend the building to be in as complete state as possible, to provide the best opportunity to pass the air test, while leaving time to undertake remedial work if required. Our engineers will assist on site showing any potential leakage paths, fixing the majority of issues without the need for another site visit.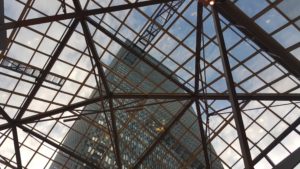 What is air tightness testing?
SAP Calculations are a method for proving that your new build home complies with energy and carbon required set out within the Building Regulations. Part L of Schedule 1 of the Building Regulations in England and Wales details the energy efficiency requirements of new build domestic dwellings with Approved Document L1A providing further guidance to the regulations.
SAP Calculations are used to produce the Energy Performance Certificate which will be required when the dwelling is been completed and ready for sale or occupation. Our service includes the provision of the EPC at no additional cost.
A copy of your airtightness test certification will be required by your sap / sbem assessor before they can complete the final Energy Performance Certificate. Our in house assessors can undertake SAP Calculations and SBEM Calculation to ensure that the process is as smooth as possible.
Did you know we also undertake Part F Ventilation Testing?
When is an air test required?
On construction of new build dwellings
On construction of a commercial property
When are the common areas of test failure?
How can we help?
We are members of the leading uk air tightness testing body Air Tightness Testing and Measuring Association (ATTMA), ensuring that every test we undertake is to the highest of standards with experience testing engineers.
Want to know more?
If you would like to book your air test, find out more about the test process or discuss your project requirements, or get a quote then please do get in touch. We look forward to air testing your next project.
Say Hello