Glazing causing you a headache, we'll help you see past it!
As with a lot of modern extensions there is often a large amount of glazing as part of the design. Whether it a large roof lantern or a set of wide bi-folding doors, is the extension is opening to the existing how you will be required to complete an Extension SAP Assessment.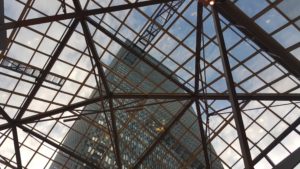 What is an Extension SAP Assessment?
Often called a notional vs compliant or whole house SAP Assessment, the Extension SAP is used to provide compliance with section 4.6 of L1b of the Building Regulations. This section has been specifically written to allow great design flexibility. i.e. to allow for things such as glazing of 25% of extension floor area. You can find out more about the regulations at the Governments website for Approved Document L1B.
Because you are increasing the amount of glazing allowable under the regulation you will have to make improvement elsewhere either within the new build extension or in the existing house. It is always advisable to design the extension with as high a spec as possible to give you the best change of passing, including floor, wall and roof insulation and low-u value glazing. Works to the existing house can include adding insulation to the loft space, replacing the window to new efficient glazing or improving the boiler.
If you are planning an extension that is thermally separated from the main dwelling, such as a conservatory, then you do not need to complete a SAP Calculation. However, if you open this up to the main house then you will then require a new SAP.
If you are building a new house then you will need a full sap calculations
How can we help?
We understand that the design of your extension is a personal thing and we would much sooner you have a design which are happy with rather than settling for something just to meet the regulations. Because we have a wealth of experience producing these SAP we can work with your architect to ensure your design stays true with your vision whilst meeting compliant. We know what will and wont work and can save you time and money getting the build correct.
Want to know more?
If you would like to know more about our Extension SAP Calculations, discuss your project requirements, or get a quote then please do get in touch. We look forward to working with you on your next project.
Say Hello