Our "Guest Post Series" is back, and this time we're talking to the team at the A. Proctor Group about the role contractors play in airtightness. Enjoy!
As the standards for buildings' thermal performance have increased over the years, an understanding of the amount of energy lost through air leakage has grown. It's become a big talking point, and one that is constantly adapting and developing.
So, what is air leakage?
Air leakage is uncontrolled air movement that escapes through cracks, gaps and holes in the building envelope. It can also be found through improperly sealed building elements such as doors and windows.
This causes a significant reduction in the energy performance of even well-insulated buildings. Simply put, this is because leaking air reduces the benefit of thermal insulation by allowing heat to bypass it.
This will have a major impact on many elements of the build. The potential benefits of installing increased thickness on higher-performing insulation materials will become obsolete if you ignore airtightness. They go hand in hand; without addressing the measures needed to maintain airtightness, your energy efficiency is never going to reach the level needed.
What is the contractor's role in airtightness?
Your contractors are largely responsible for installing impactful air barrier systems in new builds and refurbishment projects; it stands to reason that they play a major role in the final airtightness level of a building.
Contractors will make the building envelope airtight through both internal and external methods. They will need to consider whether the airtight layer (most commonly an airtight membrane) is placed on the inside of the 'services zone' or on the outside. This will largely determine how they approach air barriers and the methods they focus on.
If these choose to focus on internal air barriers (the more traditional method where they focus on the work from the inside) they will face a more complex and time-consuming project. They will need to fit the membrane around building services that extend from the service zone and into the building's interior spaces. These include all electrical and data points, lighting, heating vents, plumbing and drainage systems. Needless to say, it's a hefty task.
It's important to keep in mind that the internal air barrier is only as good as its installation. Every outlet, vent and pipe that passes through the airtight barrier creates a point of weakness where air leakage can happen. This means that all penetrations through the airtight layer must be well-sealed to preserve the barrier's integrity. Any penetrations that are missed or not adequately sealed will compromise the performance of the layer and the overall airtightness of the building over time, causing serious problems both now and into the future.
External air barriers – on the other hand – have been used in North America for many years. Here the air barrier is installed on the external side of the structural frame and outside of the service zone. As a result, the airtight membrane has fewer penetrations to work around, presenting an airtight layer with fewer weak points and an installation process that is much faster and considerably easier.
What's better – an internal or external air barrier system?
It's up for debate, but we believe that external air barrier systems are better at achieving airtightness from the outset. We also have seen them to be more effective at maintaining the integrity of the building's airtightness throughout its life.
Plus, with less building services and structural penetrations to be sealed, external air barriers also make life simpler for contractors; a win win situation for everyone!
Air tightness is a multi-layered, complex subject – and we're just scratching the surface! To find out more download our guide to 12 steps to airtightness.
Find out how Buildpass can help with your air tightness testing requirements.
Thank you to A. Proctor Group for sharing your insights with us! You can contact the A. Proctor Group for information on Wraptite® (their external air barrier system). To submit your own guest article for our blog, you can also drop us a line here.
Wraptite® System: Total external airtightness solution
The Wraptite® external air barrier system from the A. Proctor Group is the only self-adhering vapour permeable air barrier certified by the BBA. Wraptite combines the properties of vapour permeability with airtightness into one self-adhering membrane.
Combined with vapour permeable sealing tape, pre-formed Wraptite Corners and gunable Wraptite Liquid Flashing, the Wraptite System quickly provides effective secondary weather protection allowing a faster work progression on site.
The self-adhered external installation method of Wraptite saves contractors both in labour and material costs, and supports the thermal performance and longevity of a building through airtightness and vapour-permeability.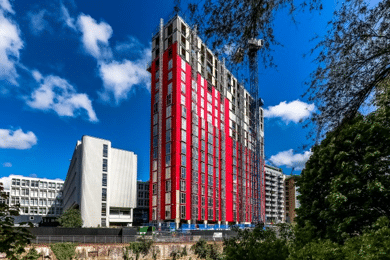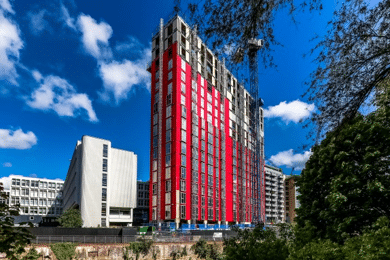 More from the Buildpass Sustainable Construction Blog