Life cycle costing is not a new concept, and yet the demand for it is on the rise. Here we explore what life cycle costing is and why it is something we all need to consider.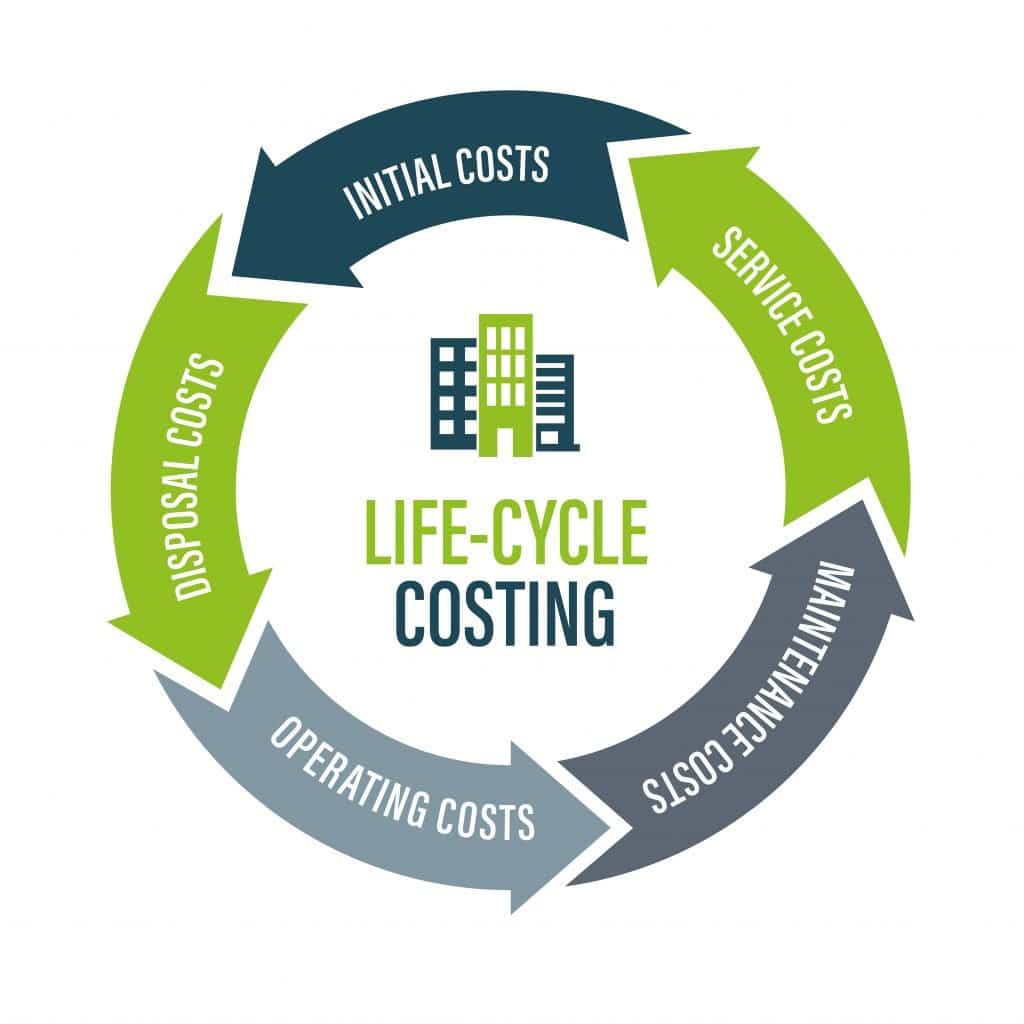 Life cycle costing (LCC) has always held a significant role when it comes to the design and development of buildings – however, recently we have seen a considerable surge in the need for LCC. There is arguably no better way to achieve real sustainability than by adopting the life cycle approach; it's a proven way to promise reliable, actionable and efficient results. It's something we are totally on board with.
What is life cycle costing? Life cycle costing delivers a numerical assessment of a project's impacts on the environment over its entire lifetime. It then offers an overview of economic impacts during all phases of design, construction and delivery.
So, what are the benefits of LCC and how does it tie into your development?
What do we use life cycle costing for?
LCC is predominantly used for:
Achieving certification credits
Long-term planning
Providing an overview of costs over the whole lifetime and delivering a selection of cost-effective design alternatives
LCC has always been a part of the BREEAM assessment; an international sustainability rating scheme for the built environment. As part of the Government's Construction Strategy – which includes reducing whole life costs by 33% – additional LCC credits are listed under the Management section (Man02 for LCC and service life planning). The aim of this is to deliver a whole life value of a property by encouraging the use of LCC and service life planning as a means of refining design, specification and through-life operation and maintenance.
TOP TIP: Read our blog "What are BREEAM credits and why do they matter?" for more information about BREEAM assessments.
But, how do we achieve those credits in the first place?
How do we achieve LCC credits?
The four LCC credits available within the BREEAM assessment can be achieved at different stages:
Three credits are available at RIBA stage 2 – the concept design (this is split into two credits for the preparation of an 'Elemental Life Cycle Cost Plan' and one for reporting the 'capital costs' of the project)
One credit is available at RIBA stage 4 – the technical design
Stage 1 requires an estimate of the:
Construction
Renewal
Operation
Maintenance
End of life costs
… Over a given period of analysis for the building or constructed assets. Once a team has the elemental LCC plan in hand, they can look at the potential costs over a given period and consider better – more efficient – ways to develop and adapt the designs.
The second stage highlights LCC comparison of different building components, including:
Build envelope (cladding, windows and / or roofing)
Services (heat source, cooling source etc)
Finishes (walls, floors and / or ceilings
External spaces (boundary protection and alternative hard landscaping)
Again, these results will enable a design and construction team to adapt building and systems design so that they can minimise the future life cycle costs of the dwelling and also maximise the value.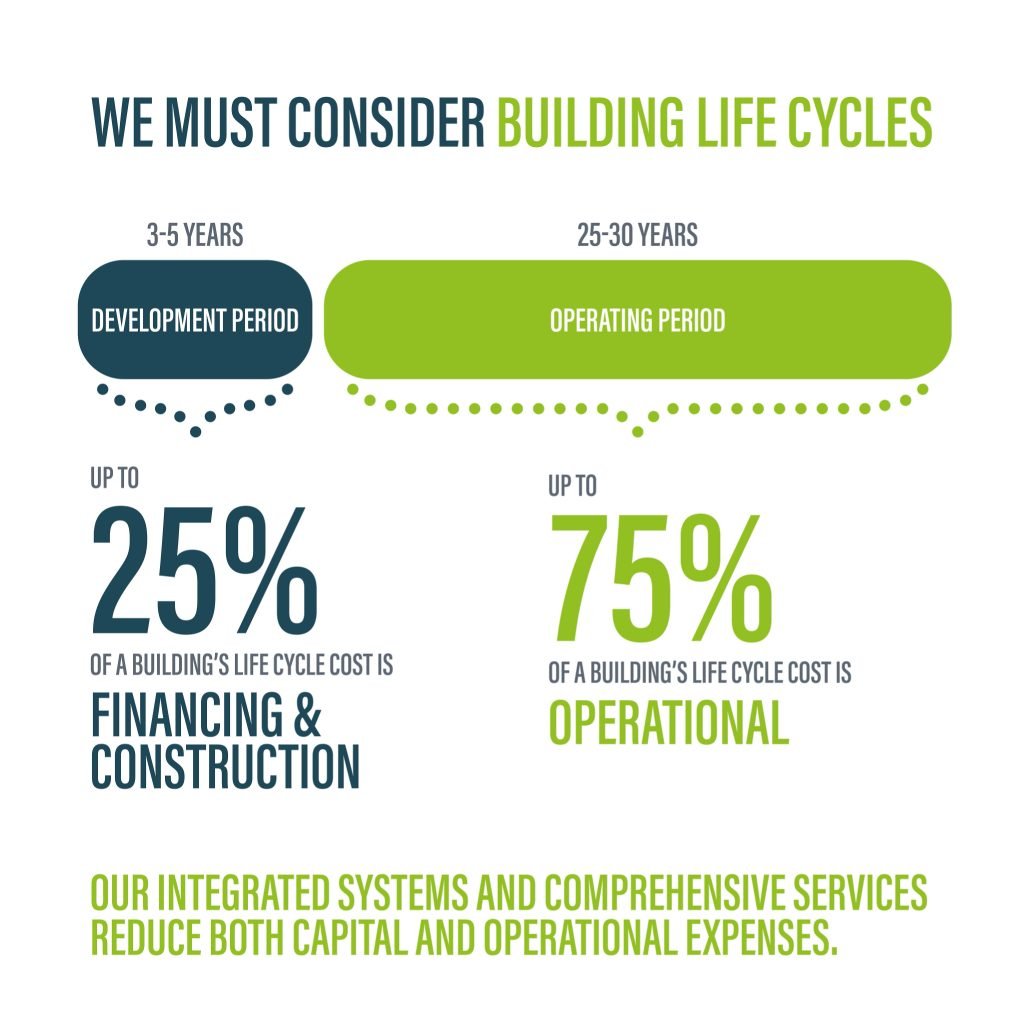 When is the best time to consider life cycle costing?
As soon as possible! The highest potential to cut down the emissions of a building and, consequently, the costs lie in the early design stages. This is the easiest time to make impactful changes – ones that will have a minimal impact on the future of your building.
Leaving decisions to the eleventh hour could affect you for decades to come, and the ability to alter your life cycle emissions take a sharp drop as the life cycle stages move along.
Our advice, therefore, is to incorporate early adjustments to the design. The cost you will end up saving is proportionally far higher than bringing in minor amendments as you pass along the construction phases.
Can Buildpass help me with LCC?
Of course – it's what we do!
Our services run from concept to post-occupancy and we are experts when it comes to the life cycle of buildings. Get in touch with us for a free consultation and let's find out how we can help.
LCC continues to be a significant factor in the design and development of buildings however with these changes to BREEAM Man02 and the Government's Construction Strategy it becomes ever more important. This will become ever more applicable with 6D Building Information Modelling (BIM) and Asset Information Modelling (AIM).
BREEAM is an international sustainability rating scheme for the built environment. Through its application and use BREEAM helps clients measure and reduce the environmental impacts of their buildings and in doing so create higher value, lower risk assets.
LCC has always been part of the BREEAM assessment. The additional credits have been added under the Management section Man02 for LCC and service life planning. The aim of these credits is to deliver whole life value by recognising and encouraging the use and sharing of LCC and service life planning to improve design, specification and through-life maintenance and operation.
More from the Buildpass Sustainable Construction Blog