As the people around the world start to recognise the importance of their water footprint, the Environment Agency and many other companies have begun to explore Water Neutrality with the goal to reduce water usage and promote positive actions within the construction industry.
Due to the accelerated rate of housing growth, new builds and the threat of climate change, the Environment Agency has begun to explore the new concept of water neutrality. In the development industry, water neutrality is being discussed across the globe and has become an important concept for managing water resources in new developments. Water neutrality is a strong concept. It attracts broad interest and invites for positive action, guiding the community and businesses to take a look at their own water footprint.
So, what is water neutrality? Water Neutrality focuses on reducing development's water footprint. 'Water Neutral' reduces the water footprint of an activity as much as possible and offsets the negative externalities of the remaining water by using methods such as water reuse and offset.
To help you get to grips with water neutrality and its many benefits, this blog goes into more detail about the concept, how it can be achieved and the benefits it can have on your build and the environment.
What is water neutrality?
Over the last few years, 'water footprint' has received recognition from governments and businesses across the world as a way to indicate water use. The increased interest in water-footprint has promoted questions across the industry about what consumers and businesses are doing to reduce their footprint. This is where water neutrality comes in!
Water neutrality is a new concept in the world of water management in new developments, however it's an super important step and needs to be considered by developers. According to Therival et al., The total demand for water should be the same after a new development is built as it was before. Overall, the new demand for water should neutralise the community by creating exhibiting homes and buildings in the same area more water efficient. It invites interest and positive action, providing opportunity to change water footprint impact into action within communities and businesses,
How can you achieve water neutrality?
There's three steps that need to be taken to help achieve water neutrality:
Reducing Water
To reduce water usage, developers need to fit homes with efficient products and design them to allow water saving behaviours. A building that is created with a smaller water demand means less water is needed to be reused and offset. Some water efficient designs and products include:
Aerated taps and shower heads
Low flush or air flush toilets
Efficient white goods such as washing machines and dishwashers
Installing water efficient fittings
Changing behaviours such as not leaving the tap running when brushing teeth
Using eco settings on washing achieve and dishwasher
Using a water butt in the garden
Fitting a meter such as smart meters which track water usage also helps to support behavioural changes by showing occupants where their usage is coming from and the cost.
Fun fact: Research shows that domestic buildings are able to reduce water demand to as little as 50 litres per person per day due to technology such as waterless toilets, recycling showers and waterless machines!
Water Reuse
Water reuse refers to the capturing and use of alternative water supplies for non-potable purposes. This includes using rain water, surface water harvesting and grey water recycling which comes from used water from baths, showers and hand basins. In fact, water reuse technologies have the potential to save a significant amount of water which is why we are so passionate about them here at Buildpass. To explain just how amazing they are, 24% of water in the home is used for flushing the toilet and 4% externally for the garden, meaning a water reuse system could save at least a quarter if it was installed for these purposes. Pretty neat, right?
RELATED: WHAT IS A WASTE WATER RECOVERY SYSTEM?
Offsetting any remaining demand in the existing region.
The remaining water that cannot be satisfied with non-potable sources will need to be offset, which is done by investing into schemes that save water in the local region. For example, retrofitting existing buildings with water efficient devices or water reuse systems. However, it's important to remember that the water saved through these types of schemes need to be equal to the residual main usage in order to achieve water neutrality. The offset scheme also needs to be in use in the same water resource zone as the new development. To check whether the offset scheme is being used in your area, contact your water company.
However, it doesn't just stop there. Water neutrality should be achieved over 10 – 20 years and assessed over various stages of the build such as planning, design, construction and monitoring.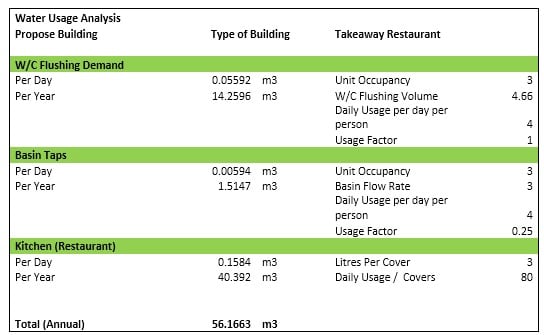 Is water neutrality a good thing?
Water neutrality is a good thing! Trust us, we wouldn't be talking about it if it wasn't! The benefits of water neutrality include financial, environmental to social. For a new building, benefits include:
From research, it was found that an average of 112,000 litres could be saved every year from the usage of water neutrality within a home.
Based on the number of new builds predicted to be built in England, we predict that we would be seeing carbon savings from reduced water supply of around 0.11mt CO2 per year in 2030!
Houses that take advantage of water neutrality would see an annual saving on water and energy bills due to the reduction of water demand within the home of each person. In addition, if a house used a water reuse system, there would be further financial savings.
Less water would be abstracted from rivers and groundwater sources, allowing us to be kinder to the planet! Our carbon footprint will be less too.
How are organisations approaching water neutrality?
Ofwat-funded is a water neutrality scheme in partnership with Affinity Water are working to achieve 3,000 water neutrality across UK homes. With new technology being used across around 1,000 homes in estates, the water Neutrality project aims to minimise water demand and offset consumption. Their aim is to attempt to match usage levels seen in other new built homes.
According to Affinity, the project represents a "world first" in bringing technologies together at scale to achieve a water neutral site. Although each of the technologies have previously been deployed, they are unproven at scale and in collaboration with other devices. We need water neutrality to be delivered in the UK" Stuart Ledger, interim CEO at Affinity Water said. "Sustainable growth is essential given the ongoing impact of climate change and our pledge to net zero operational emissions by 2030."
The first group of homes will feature water technology such as water efficient shower heads and washing machines, rainwater harvesting systems and much more. Read more about the scheme here.
Can Buildpass help me achieve water neutrality?
Answer is that BP can help with all areas of eco construction. Full service consultancy etc, invite to book a call.
Here at Buildpass, we can help with all areas of eco construction. That's our speciality! We can offer a full service consultancy as well as help you with the next stages of fitting and design. If you're interested in finding out more about water neutrality or you are ready to introduce it into your own home, book a call with a member of the team today!
More from the Buildpass Sustainable Construction Blog